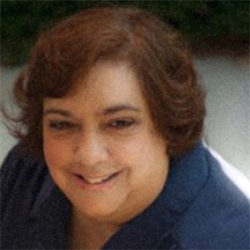 Annie Pastina is responsible for running the firm's Service and Operations teams. She works with all departments to improve efficiencies and streamline processes and interfaces with the SpotGenie sales staff to secure new business opportunities.
Before joining SpotGenie, Pastina enjoyed twenty-three years of consistent professional growth in media, marketing, production and sales. Her exceptional client relations and communications skills, her multimedia marketing knowledge, and ability to adapt and succeed in new endeavors saw her excel in key positions at a variety of West coast-based digital spot distribution firms.
For five years she was Manager at Javelin Network Operations in Los Angeles, the digital ads distribution division start-up at GDMX/Warner Bros., part of the Warner Bros. Entertainment Group of Companies; At DG Systems, Inc. in North Hollywood, she served as Associate Vice President Operations Western Region for a year and a half; and at Vyvx/Cycle Sat in Burbank, she was Operations Manager, and earlier Client Services Supervisor/Western Region, for more than 13 years.
Before embarking on a career in the digital media services industry, Pastina held positions as a publicist, producer and video editor working directly with a number of   Los Angeles-based celebrities and entertainment firms.
Annie Pastina is a graduate of both the Northeast Broadcasting School in Boston and the Radio Engineering Institute in Sarasota, FL. She currently makes her home in Hermosa Beach, CA.